Local Business Directory Search - Alexandria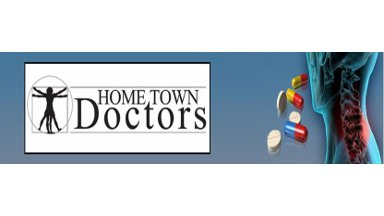 Home Town Doctors
Hours of Operation
| | | |
| --- | --- | --- |
| Monday | 08:30 AM | 04:00 PM |
| Tuesday | 08:30 AM | 04:00 PM |
| Wednesday | 08:30 AM | 04:00 PM |
| Thursday | 08:30 AM | 04:00 PM |
| Friday | 08:30 AM | 04:00 PM |
Service Areas
Alexandria, LA
Categories
Physicians & Surgeons , PHYSICIANS & SURGEONS OCCUPATIONAL MEDICINE , Physicians & Surgeons - General Services , Health & Medical , PHYSICIANS & SURGEONS OCCUPATIONAL MEDICINE
Services
Health & Medical , Nutritional Counseling , Pain Management , Physical Examinations , Urgent Care , Physical Therapy , Occupational Therapy , Evaluations , Occupational Health , Work Injuries , Back Injuries , Medical , Hospitals , Homes , Post Office , Testing , Clinics , Treatment , Safety Training , Home Care , Spine Surgery , Alcohol & Drug Testing , Occupational Medicine , Flu Shots , Training Programs , In Home Evaluations , Home Health Care , Medication Management , Knees , Workers Compensation , Blood , Patient Education , Drug Screening , Surgery , Trauma Care , Physical Exams , Radiography , Drug Testing , Wellness Programs , Physical Medicine , Hospital , Drug , Clinic , Management , Case Management , Trauma , Musculoskeletal Injuries , Health Education , Physician Care , Medi-Cal , Injury Care , Shoulders , Industrial Injuries , Therapy , Industrial , Alcohol , Offices , Industrial Medicine , Physicians & Surgeons , Flu Shots , Physical Examinations , Injuries , Home Health , Neck Surgery , Surgery , Clinic , Hospitals , Clinics , Trauma , Occupational Therapy , Work Injuries , Exams , Vision Exams , Medication Management , Drug Testing , Screening , Alcohol & Drug Testing , Physical Therapy , Pain Management , Training , Medi-Cal , Medical Centers , Examinations , Medication Treatment , Nutritional Counseling , Case Management , Occupational Medicine , Hospitalization , Knees , Back Pain , Neck , Blood Work , Therapy , Alcohol Testing
Home Town Doctors Industrial Medicine facilities are located in the heart of Alexandria, LA. We have been strengthening body and mind for nearly a decade. Robert C. Smith, MD, is the medical director of Home Town Doctors: Industrial Medicine. Trained in surgery with 8 years of urgent care injury management experience in and on the field, our doctors have the capability, know-how and connections to get you taken care of faster, better, and with more compassion than any sprawling "corporate" medical center can ever deliver. The Home Town Doctors have qualified and caring staff to help take care of your needs. We also have privileges at both Rapides Medical Center and St. Francis Cabrini Hospital. We know what its like to be a patient and a doctor at these places, and Home Town Doctors is giving Central Louisiana another choice for injury and urgent care needs.

Home Town Doctors: Occupation & Industrial Medicine

• We are not a "walk-in clinic" with names you can't pronounce.
• We are not interested in what insurance you have or do not have.
• We are the Doctors your grandparents told you about with modern training at world renown medical institutions and connections to get you taken care of the way it "used to be." We are here... this is our town too.
Our premier facility includes:



• State-of-the-art digital radiograph machine on site




• Advanced Electronic Medical Records




• Certification in Occupational Health for Wellness and Injury




• Privileges at both Rapides Medical Center and St. Frances Cabrini Hospital




• Qualified and caring staff to help take care of Patient needs




• Therapeutic Exercises




• Nutritional counseling




• Urgent Care Same Day Treatment




• The Staff and Equipment for minor surgeries in office




• Confident staff who understand the laws of Louisiana Workers Compensation Insurance




• We will file your insurance claims for you



Home Town Doctors: Industrial Medicine provides the following:

• Acute care to workplace related trauma and injury
• Pre-employment / Post offer physical examinations
• Drug and alcohol testing
• Vision screening
• In-House digital radiography
• Electronic medical records
• Clinical management in return to work cases
• Blood borne pathogen evaluation and management
• Executive physical examination programs
• Hospital privileges at Rapides Regional Medical Center and Cabrini
• Physician supervised therapeutic exercise
• Spine injury management
• Musculoskeletal trauma: knees, shoulders, back, and neck pain
• Laceration care
• CDL / DOT and Non DOT physical exams
• Flu shot vaccination program
• Safety education
• Workers' compensation and personal injuries
Home Town Doctors
All form fields are required.
Be the first to write a review for this business.
Post your comments above.
Home Town Doctors
Request Driving Directions
Enter your starting location in the field below to get directions to Home Town Doctors.
About Home Town Doctors App
Description
The Home Town Doctors App is an easy-to-use, free mobile app created to stay informed and connected with us every day through a variety of great features. This fantastic interactive app provides you with the following innovative features: -Quick Contact- Quick contact features including click-to-call, map directions, and e-mail. -Share- Easy to share with Friends on Facebook & Twitter with a press of a button. - Appointments - Experience Hassle-Free Appointment scheduling by using this app with Home Town Doctors on the go. - Payments & Invoicing - Make mobile Payments Safely Using PayPal, and receive invoices directly to your phone. - Deals/Coupons - Get exclusive Deals/Coupons via this app to save big daily. - In App Messaging - Use In-App Messaging to have real time communication with Home Town Doctors including audio, text, and photo message capabilities.
App Screen Caps